Webinar: Managing the Insider Threat of Remote Workers
In this unprecedented time how can you better protect your customers and your organisation whilst your employees are working from home?
Join us in a webinar to break down the key findings of the 2020 report. We will cover:
What kinds of Insider Threats cost organizations the most?
How investigations are driving up the cost-per-incident for companies
Which organisations, industries and regions are being targeted the most?
How companies can significantly reduce the risk of an insider data-breach using a dedicated Insider Threat Program.
Speaker: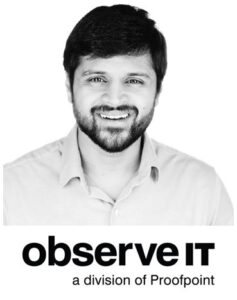 Sai Chavali
Senior Product Marketing Manager