Planning for Pandemics Webcast
Operational Resilience, Preparedness and Response
The World Health Organisation has announced COVID-19 outbreak a pandemic. The UK Government has published its action plan and stating that we are in the Delay Phase of their activity.
How ready is your organisation to continue functioning during a pandemic?
Planning an operationally resilient response to a global pandemic is different to resilience planning for most other scenarios. It is vital for organisations to prepare themselves fully against the growing Covid-19 outbreak to avoid any business disruption.
The Planning for Pandemics webcast hosted by FortressAS delivers key information and guidance on planning.
Importantly it also provides and explains the use of a number of useful documents including:
Pandemic Strategy Template
Pandemic Plan Template
Supply Chain Preparedness Template
Situation Log Template
Incident Log Template
The course agenda includes:
Background
Learning from previous Pandemics
Current situation on COVID-19 Status
Guidance from WHO and UK Department of Health & Social Care
What-If's?
Development phases for a pandemic
Infectious disease Pandemic modelling
Worst case scenario for operational considerations
Discussion and Direction
Documentation
Base line Pandemic planning information
Pandemic Strategy for operational pandemic disruptions
Pandemic Working Group (PWG) plan
Discussion and Direction
Summary
Watch Now.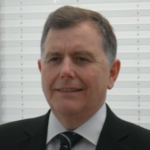 The course content has been devised and will be delivered by Steve Yates, Organisational Resilience Consultant, and Chair of the Resilience Association.
As the Head of Business Continuity & Crisis Management for London Olympics 2012, Steve has planned for and been through two pandemic events.
Steve has led the Pandemic Working Group (PWG) for both the Olympic Delivery Authority (ODA) and London Organising Committee for the Olympic and Paralympic Games (LOCOG).
If you would like to know more about Pandemic Planning and our Resilience Solutions, contact us today.